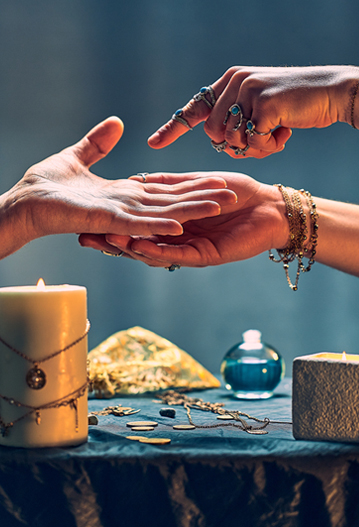 Hi, my name is Ashley, I was born and raised in Eastern NC. Moved and started a family in Marietta in 1996. Proud mom to 3 and grandmother to 2. I feel I was born with powerful intuitive, psychic abilities, I have had these feelings and emotions growing up as a child in NC.

Call to schedule your private one on one consultation. The typical duration of a session is about 45 minutes to 1 hour. However, there are no time limits on any of my readings. I welcome you to ask all the questions you may have to your heart's content. A common question is. Clients always ask. My we pause and take notes? My answer is always, of course!

I am also available and travel for small group functions, special events, and private parties. Special group discounts are available. Please call for details.
Thank you
Psychic Ashley